What makes your heart sing?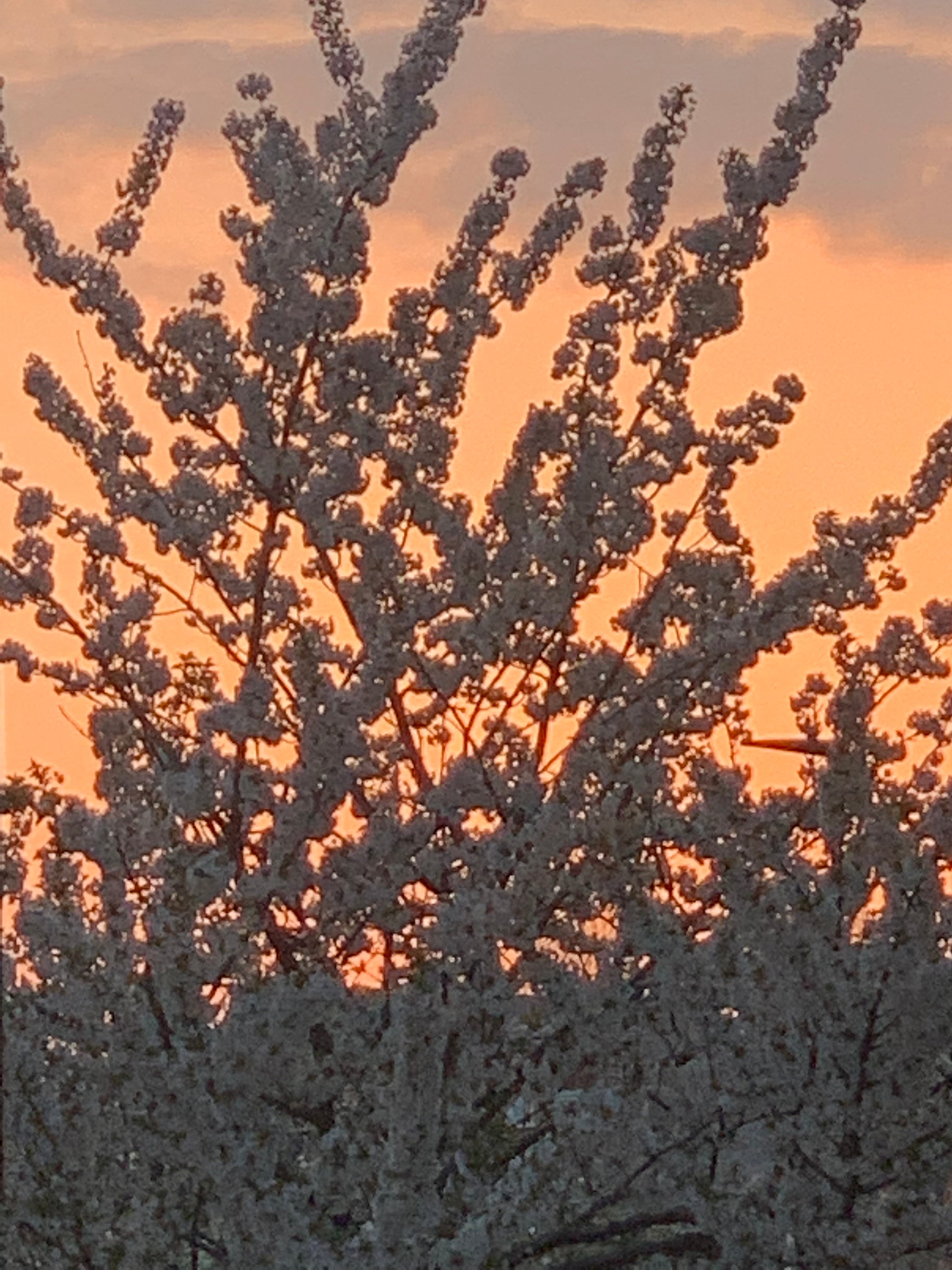 Spring is here! I welcome it with love and joy - it makes my heart sing.  The flowers bracing the cold and grey - in all their unabashed splendour.
This poem from Angelina Weld Grimke captures it so beautifully
At the Spring Dawn
I watched the dawn come,
watched the spring dawn come.
And the red sun should his way up
Through the grey, through the blue
Through the lilac mists.
The quiet of it! The goodness of it!
And one bird awoke, sang whirred
A blur of moving black against the sun, 
Sang again-afar off.
And I stretched my arms to the redness of the sun, 
Stretched to my finger tips, and I laughed
Ah! It is good to be alive, good to love, At dawn, at the spring dawn.
Can you believe it is already April ?
Time to press pause - take a compassionate enquiry on the first quarter of the year.  How's it been?
Following last weeks new moon we are at the start of the a new year astrologically & energetically.  Ideal for setting intentions and making plans - thinking about what makes your heart sing and going for it.  
At the start of the year, I discovered that the number 2 represents choice and it made me realise I had a choice.  For that I am so very grateful.  I have found this realisation liberating.  Every time I get caught in the should's and have too's I check myself and remind myself I have a choice and take responsibility for those choices.   As a result I feel better about being me, I am kinder to myself and accepting of myself.  
All we have is now and when I remind myself of this a level of anxiety melts away giving myself permission to let go. 
When I compare the me to the same time in 2021 I feel more energetic, I have more hope I fell lighter if that makes sense.   
Like exercise or learning to play an instrument it takes practice.  
Here are a couple of things I do daily that help.
Dancing 
It started as a bit of a laugh.  Pick a favourite tune generally retro and dance
Meditation  
I am not talking hours but minutes.  Give this a try.
So how has the first quarter of the year been for you and what can you do to make your heart sing?
0 comments