Put some spring in your style with these steps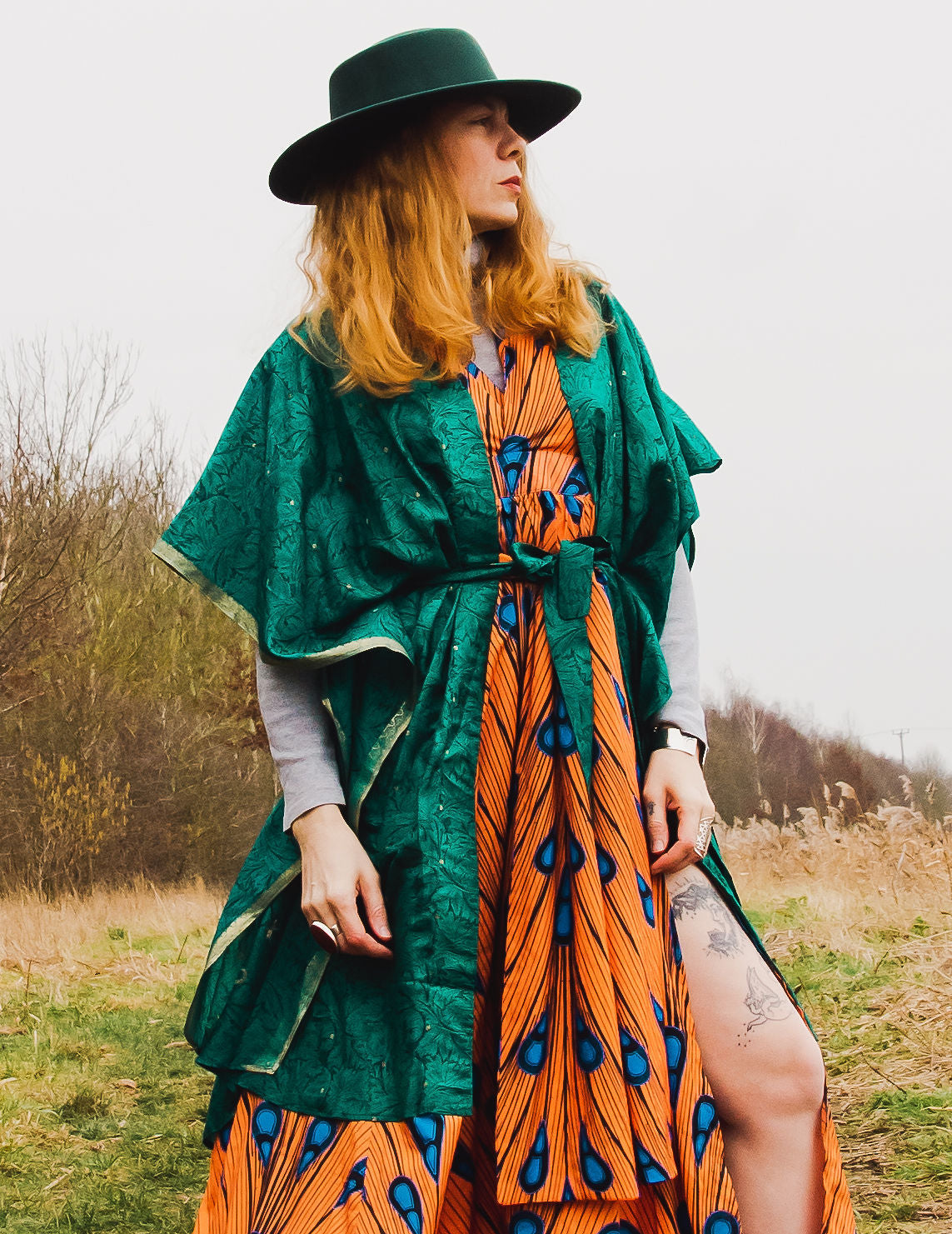 Colours for all seasons
1. Embrace color: Have you fallen into a colour rut?  Spring is all about fresh, vibrant hues, so don't be afraid to mix and match bold shades. To put some spring in your style you don't need to buy anything new try pairing a bright yellow top with a pair of cobalt blue pants for a fun, eye-catching look. You know my love of metallics, why not switch out a black or navy for a metallic for a boost of joy.
Mix it up
2. Play with patterns: Mix up your prints and patterns this spring by pairing a striped shirt with floral pants or vice versa.  To put some spring in your style why not team a shirt dress with trousers.  An eluroom shirt dress  Elama is the ultimate wardrobe essential and there is a print and colour there for you. Top tip make sure to keep the colors in the same family for a cohesive look
Instagram@eluroom_​​
Revitalize your wardrobe
3. Invest in a kimono wrap dress: One key piece can make all the difference.  A kimono wrap dress Neem is a versatile piece that can be dressed up or down, depending on the occasion. Wear it with sandals and sunglasses for a casual day out or with heels and statement jewelry for a night out on the town. To put some spring in your style & my favourite team with jeans and a top.  The swish of the silk material and pop of colour add effortless elegance.  


instagram@eluroom_​​
Accessorise, accessorise, accessorise
4. To quote Patsy on Ab Fab you can never enough hats, glove or shoes AKA accessories.  Since the dawn of man we have adorned ourselves with accessories, so why stop now?  Put some spring in your style & add some bling to your outfit with statement earrings or layered necklaces. Have fun exploring the ways you can  complement your unique style.
Mag magazine​​
Mix up you morning routine
5. The first 20 minutes of your day set the bar for the rest of it. It's easy to get caught up in the hustle and bustle of life.  Taking a few moments each morning too start with intention can boost your mood and mindset. With a change in season now is the ideal time to change your routine.  Try a high five to yourself in the mirror, do it after you wash your face, brush your teeth.  It's quick and effective.  Scientifically proven to work to start your day on a positive note.
Instagram@follow_my_bliss​​
Its all about you
6. Take time for yourself: Self-care, when you look this term up the description refers to self indulgence or spoiling, however it is far from it an, is crucial for our mental health and overall well-being. Whether it's taking a bath, reading a book, or practicing yoga, make sure to prioritize some "me" time each week.  When the boys were small a cup of tea was my time to press pause and reset.  The ritual of making the tea, the aroma, the warmth, sitting and drinking it.  Taking it all in a sip at a time. Joy in a cup.  For more why not try a Dose of Joy.
Make the occasion
7. Dress up for no reason: Who says you need a special occasion to dress up?  Why do we save pieces that we love for 'good'. If it's worth getting up for it's worth getting dressed up for.  How you dress you mood and mindset are interwoven.  Make your day by throwing on your favorite dress or suit knowing you look and feel beautiful, ready for anything.  Dress to impress yourself
Have fun with what you wear
From all my years in fashion I have come to know that how your dress your mood and mindset are interwoven. Don't be afraid to experiment with different trends, but don't feel pressured to dress a certain way just because it's "in".  A wardrobe of clothes you love goes a long way to being comfortable with yourself and feeling confident about the way you look will help boost your overall self-confidence.  Knowing you can put something on and be ready for anything.  It's why I created the eluroom dress collection to help you feel amazing. So go ahead put some spring in your style and turn the mundane into fabulous this spring!
0 comments